Beetroot and Orange Relish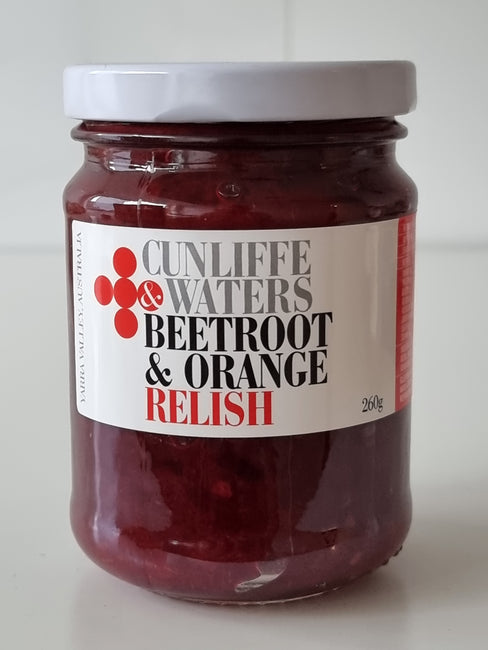 Tasting notes
This relish strikes the balance between the earthiness of beetroot and the tartness of orange.  A must with a home made burger, on a cheese platter or with pates' and terrines. 
For a quick salad simply serve on a bed of rocket with toasted walnuts and marinated feta!
For a quick dip stir through greek style yogurt with thinly sliced mint leaves!