Blood Orange and Ruby Grapefruit Marmalade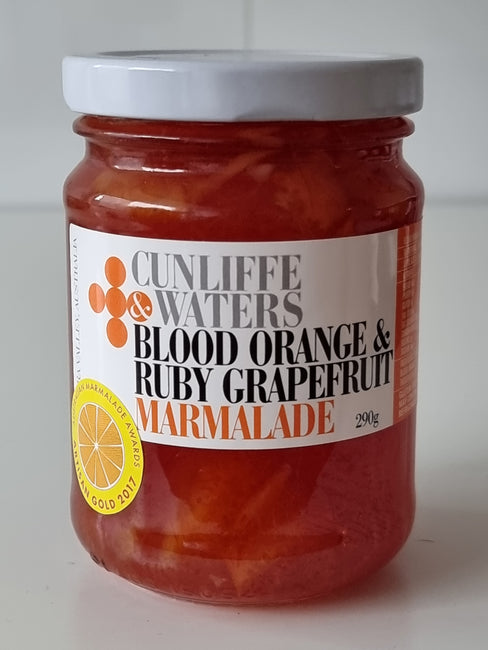 Tasting notes
A sophisticated marmalade with a deep, glowing colour and wonderful flavours. Simply enjoy  on your wake up breakfast toast.
Mix with asian spices, hoisin and soy sauce as a marinade for pork belly.
Simply dollop on chocolate brownies prior to baking and serve with whipped cream!
For a limited time if you love it that much it is now available in the 2.4kg catering tub!