Tomato and Red Capsicum Relish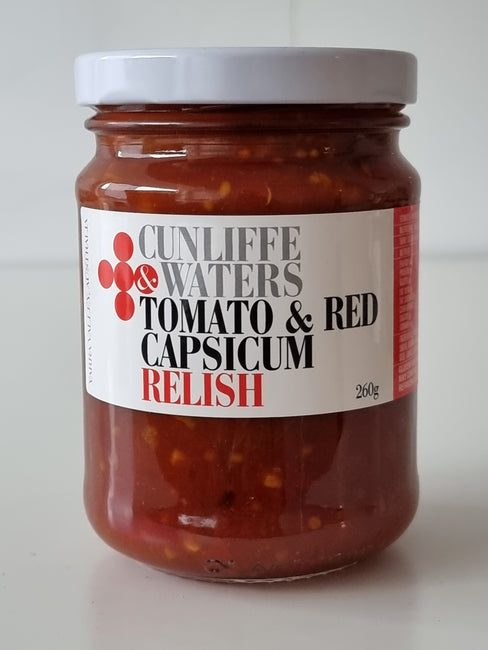 Our signature product.
Tasting notes
This relish is a little on the sweet side with a nice bitey tang( it's not hot).  It goes with well just about everything, but is particularly good in a sandwich, with barbecued meats, under melted cheese on toast or in a hamburger or meatloaf mix
A traditional relish with beautiful flavours - our best selling product!