Willamette Raspberry Jam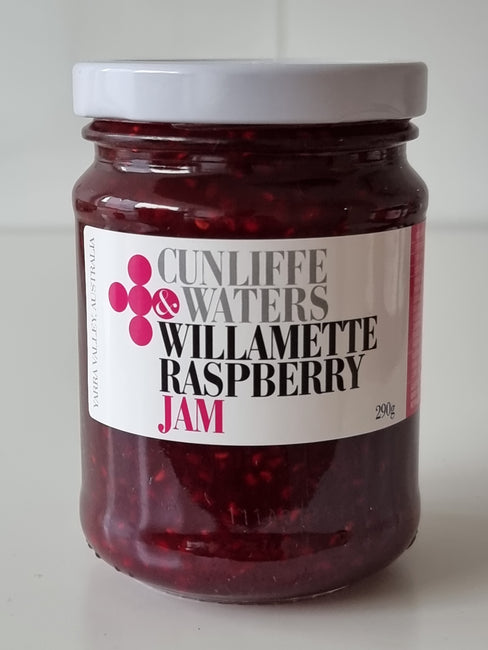 The incomparable tart taste of Willamette raspberries.
Tasting notes
Our jams are cooked in French preserving pans in small batches to allow the true flavour of the fruit to stand out. Cunliffe & Waters jams contain only the fruit on the label and we add freshly squeezed lemon juice to help set the fruit and give our jams a lovely tart finish.
Natural fruit pectin is added at the end of the cooking process to help set the jam, thus preserving the colour and flavour of each jar.
Things that go with jam
Scones, toast and croissant - of course!
A generous spoonful stirred through natural yoghurt.
Spread a layer on a sponge cake, line a tart case or glaze a berry shortcake.
Our Willamette Raspberry jam in a doughnut is getting pretty close to heaven.
Spoon on top of custard tarts or Danish pastries.
Drizzle over crushed up meringues, berries and cream aka Eton mess.
Thin slightly with a little boiling water as a coulis for ice cream.